Are you looking for an affordable yet beautiful flooring for your home or business? If you've recently built a new home or you're trying to make renovations to your property, new flooring can improve the look and function of your space. A quality home floor isn't just cosmetic. It's an investment that will add to your home's value and ensure you won't have to replace it every few years of wear and tear. If you're thinking about installing hardwood floors, luxury vinyl tile, or tile, go with a contractor that knows its way around the Salt Lake City area.
Quality Flooring Contractor in Salt Lake City
If you need trusted floor installation services for your home in Salt Lake City, then you came to the right site! Our flooring experts are ready to help you pick out the perfect patterns and materials for your floor to create the exact look you want.
Why Call Our Floor Professionals?
Affordable Flooring Installation Company Serving Residential and Commercial Customers Throughout Salt Lake City and Surrounding Towns
We Provide All Kinds of Residential & Commercial Flooring Options Including Carpet, Hardwood, Laminate, Linoleum, Luxury Vinyl, Tile And More.
Our Prices Are Reasonable And Our Helpful Staff Is Ready To Answer Your Questions! Call 801-515-0047 Today!
Hardwood Floors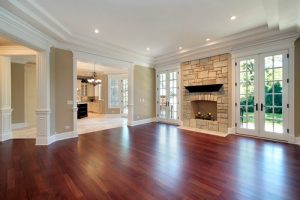 Hardwood flooring not only looks beautiful, but it will outlast any other type of flooring. Hardwood floors are durable, easy to clean and an excellent option for flooring in common areas, dining rooms, living rooms, and walkways because it is highly resistant to surface damage and is easy to maintain. This timeless and sophisticated material will look great through the ages. Many home and business owners choose hardwood floors because it offers class, style, and reliability. We stock all types of wood such as Southern Pine, Douglas Fir, Cypress, Red Oak, Bamboo, Antique Pine, Wenge, and Oak that are sure to create the aesthetic appearance you are looking for.
Hardwood Refinishing Services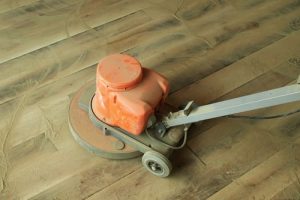 When your hardwood floor is refinished by SLC Flooring, you can count on work being done to the highest professional standards for an exquisite look that will last. We can refinish your old floors in Salt Lake City and make them look new. Everyone knows periodic refinishing of your hardwood floors is necessary to preserve their quality and beauty. Years of wear and tear can easily ruin the polished look your floors used to have. With a quality hardwood floor refinishing job, your floors will look good as new. Contact our flooring experts today for all of your hardwood refinishing needs.
Laminate Floors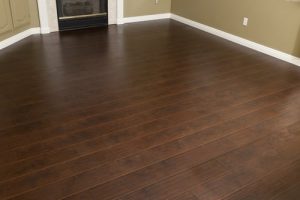 Laminate floors are a popular option for homeowners that want to upgrade their space with beautiful, resilent flooring without the expense of higher-market hardwood. Laminate flooring is a composite floor material that is designed to look like hardwood, but is comprised of four layers of materials that provide additional rigidity, strength, and protection. In addition to being quick and easy to install, laminate flooring offers a wide choice of colors, patterns, and thicknesses for any situation. It is also very quick and easy to maintain which makes it ideal for bedrooms, kitchens, hallways, offices, bathrooms and recreational areas.
Linoleum Flooring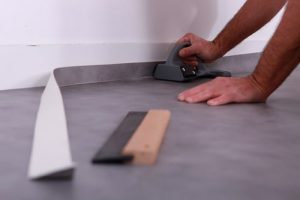 Looking for new flooring that's designed to withstand daily wear and tear? You should consider linoleum. A cost-effective solution, linoleum is affordable to install and easy to maintain. Although linoleum flooring has been around longer than resilient flooring options such as vinyl, it does not receive nearly as much recognition. In fact, most homeowners do not realize that linoleum is a flooring option! Linoleum is actually considered one of the better choices of resilient flooring options because it's made out of natural materials, making it more eco-friendly. At SLC Flooring, we offer quality linoleum flooring installation services to residential and commercial clients alike. If your home or business needs new flooring, you should consider linoleum for your project.
Luxury Vinyl Tile – LVT Flooring Services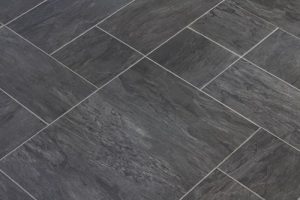 Are you looking for a simple way to upgrade your home? Luxury vinyl tile is an excellent flooring option that is economical, sustainable, and versatile. Luxury vinyl tile, also known as LVT flooring, is a resilient flooring option that comes in a wide selection of styles. It's an affordable and low- maintenance flooring that's easy to install. Our company provides lvt flooring installation services in addition to having a broad selection of flooring materials to pick from. Because our installation teams have intimate knowledge about the stock we offer, you can rest assured that you will be guided by a professional who cares. We help you select the right lvt flooring that matches your property in Salt Lake City.
Tile Flooring Services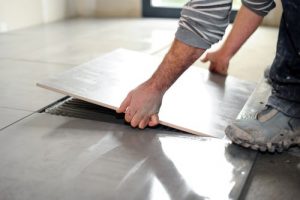 Looking for a simple and affordable way to enhance the interior of your home? Tile is one of the most resilient materials for floors and walls. It's attractive design and long life make it a good investment for any home. Tile offers clean, minimalist designs with options for wear, water and scratch resistance. With tile flooring from SLC Flooring, you can add a new, durable surface to your home that perfectly matches your sense of style. From sleek and modern, to rich and classic, we offer a wide selection of floor tiles that won't disappoint.
Carpets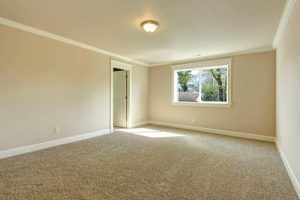 Is your carpet stained or ripped up? Maybe you just want a different color to match the walls. Whatever the case may be, a new carpet is an excellent option for families or homeowners that are looking for warm, comfortable flooring above all else. Modern carpets are designed to withstand today's active lifestyles. Gone are the days when even high-end carpets left tracks as you walked, were irreparably crushed by heavy furniture, or were ruined by spills. Foot traffic, odors and stains are less of a concern than ever before. All our carpets come from high-quality manufacturers and we take great pride in fitting them professionally.
Commercial Flooring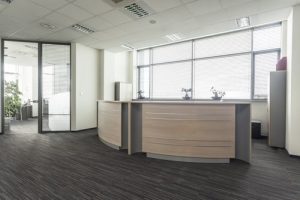 As a business owner, you know that the way your business is presented can make a big difference when it comes to how your customers perceive your business. A well-kept floor says a lot about your business and can have a huge impact on how a customer perceives your business, so we think it's important to offer commercial flooring options that help you make a good first impression. We have experience install flooring in all types of commercial and industrial properties in Salt Lake City including restaurants, apartment buildings, supermarkets, high rises, institutions, health care facilities, houses of worship, private schools, shopping centers, shopping malls, hotels, municipal buildings, banks, night clubs, nursing homes, strip malls, apartments, movie theatres, association complexes, schools, hospitals, offices, daycare centers, and more! No matter if its laminate, hardwood, carpet, tile, luxury vinyl tile, or linoleum – if you need to replace the floors in your workplace, give us a call. No matter your budget, style, or needs, SLC Flooring has top name brand products and affordable installation services just for you.
Free Flooring Installation Quotes – 801-515-0047
We encourage that you take a look at all the services we provide and find out why we are the preferred choice for flooring in Salt Lake City and nearby cities. Our main objective is to make sure our customers are pleased. SLC Flooring believes in quality workmanship and won't compromise on the end results to boost revenue. We have among the top reputations in the area so you can be sure your project will get done the first time properly. Call us at 801-515-0047 for a free quote, you'll be glad you did.